Information for Parents
School Administration
To contact a school administrator, please use the e-mail hyperlinks below, or call the school (614) 382-1111 and select the corresponding extension of your choice.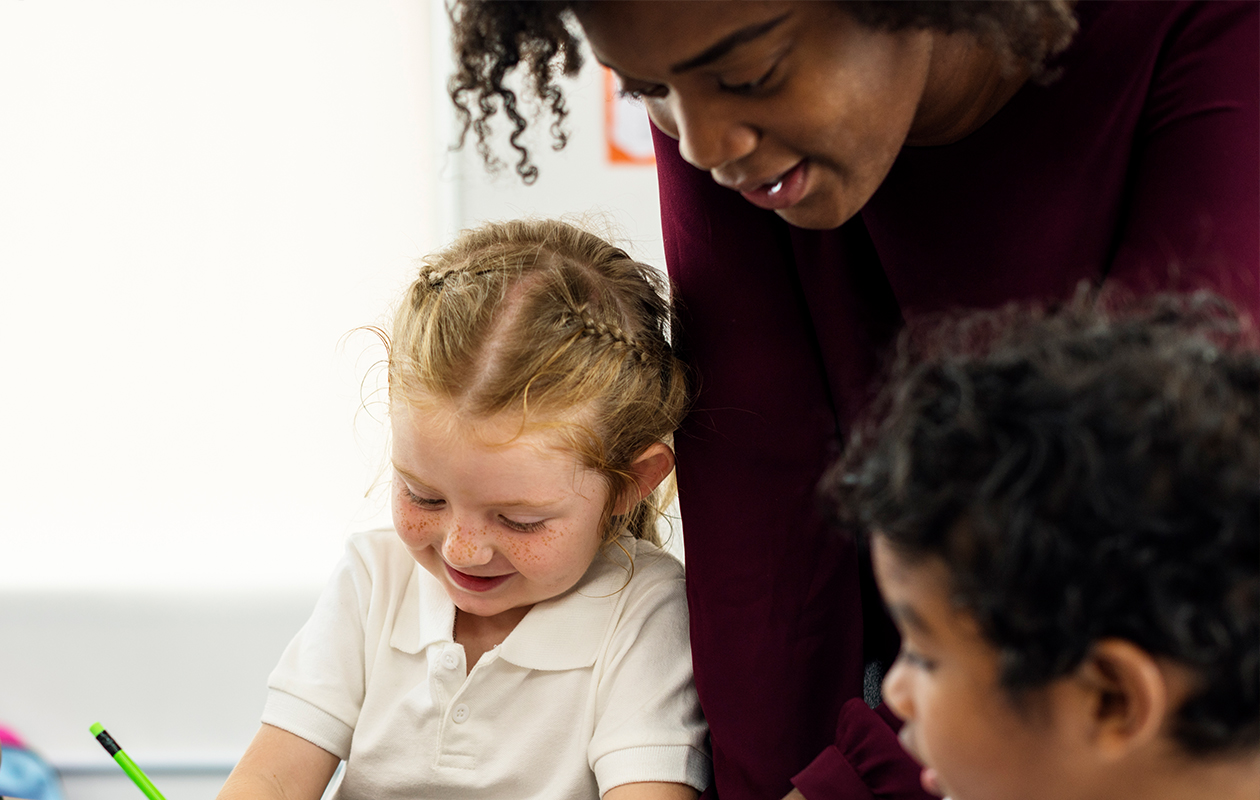 For a complete list of email addresses and telephone contacts for the school faculty and support staff, click here.


Attendance Procedures
Grades 7 - 12


What time does the school building open each morning?

Harvest Preparatory School students are permitted to enter the school building at 7:15AM each morning. Students are required to wait in the MAC Café under the supervision of assigned faculty and staff. At the 7:35AM bell, students are permitted to enter the E & D-wing hallway, locker, and classroom areas.

What is the official procedure for contacting the school when my child is absent?

Call the Upper School Attendance Office at 614-382-1111 ext. 415 to notify school of absence.
For the absence to be excused, the school must receive a written excuse from the parent/guardian.

An email is an acceptable written excuse and should include the following elements:
If a student is absent for three or more consecutive days for medical reasons, a doctor's excuse is required.

The excuse should be provided to the Upper School Attendance Office upon return to school.
The student absence will remain unexcused until the documentation has been received and verified.
What is classified as an excused absence?
Illness or injury of the student
Illness in the family requiring the presence of the student
Quarantine of the home
Death of a relative
Medical or dental appointment
Religious holiday
College visitation*
Other emergency as approved by HPS Administration
Out-of-state enrichment activity**
* Student is required to take the official HPS College Visitation Form with them to the visit and have it signed by the college admissions department. The signed form is due upon return to school.
** All absences due to vacations are considered excused if pre-approved by the school administration and if a pre-approved enrichment assignment is agreed upon. If a student must miss school to attend a family vacation, the parent should notify the Upper School Attendance Office prior to the planned vacation by completing the Special Absence Request Form. Students will be responsible to complete all assignments missed during the vacation, and are responsible for submitting the completed assignments on the first day back to school. Assignments returned later than the first day back will be considered late and may receive a lower grade or less credit.

What is considered a tardy?

Students who are not in their assigned 1st or 5th block classrooms at the 7:45a.m. tardy bell are officially considered tardy. The tardy is considered unexcused unless it is accompanied with a written note from a parent/guardian. In addition to the reasons listed for an excused absence, inclement weather is considered an excused tardy.

Each time students are tardy unexcused five (5) times within a grading period they will be issued a Saturday School. Students are also considered tardy during the school day if they are not present in their assigned classroom when the tardy bell rings, of which then they are required to report to the Upper School Attendance Office for an unexcused tardy pass.

Who should I contact if I have additional questions?

Ms. Cindy Arthur serves as the Attendance Coordinator for Harvest Preparatory School and can answer your questions pertaining to the standards as established by the State of Ohio, as well as requirements established by Harvest Preparatory School. Ms. Cindy Arthur can be reached at 614-382-1111 or via email at ArthurC@harvestprep.org.


Grades K - 6


Parents of students in Kindergarten through Grade 6 should notify the Lower School office at 614-382-1111 of a student absence. Parents are also responsible for ensuring a written note is sent in on the first day back and given to their child's classroom teacher. See above for the classification for excused absences.


Bell Schedule
To view the 7th-12th grade daily bell schedule, click here. Special bell schedules are announced periodically to take into consideration events such as Honor Roll Assemblies, Pep Rallies, Spiritual Emphasis Weeks, etc.


Dress Code
Uniforms are an important aspect of discipline in the daily life of our students. The following guidelines are presented so that you will be aware of the appearance that is expected at Harvest Preparatory School. Parents are asked to monitor the dress of their children in accordance with these guidelines. The dress code will be maintained while the student is on the Harvest Preparatory School campus.

All students are expected to wear the standard uniform required by Harvest Preparatory School. Uniforms are to be purchased through the HPS Prep Shop located on the lower level adjacent to the security check-point. Look-a-like clothing is not acceptable. Full attire includes: shirt/blouse, skirt/pants, shorts, a belt, socks and shoes. In addition, proper undergarments must be worn.

The only approved outwear items permitted to be worn during the school day include: HPS Fleece Jacket (black or gray) and the HPS Cardigan Sweater (maroon). These items are only available in the HPS Prep Shop.

For all K-12 students:
Monday - Thursday: standard Harvest Preparatory School uniform only.
Friday: Warrior Wear approved day.
On Friday of each week (unless announced otherwise), all students in K-12 are permitted to wear Warrior Wear in place of the standard HPS uniform.



Lunch Menu
Harvest Preparatory School provides the opportunity for students to purchase a hot lunch that is nutritious and appetizing, at the following daily rates:
Pre-School: $2.00
K-12: $3.00
Extra milk: $.50
The HPS Food Services Department ensures that our students meet the age-appropriate USDA nutritional requirements for a balanced meal, in full compliance with the Congressional Healthy Hunger Free Kids Act.

The standard daily school lunch consists of a meat or meat alternative, grain, fruit, vegetable, and milk.

A la carte food items are also available daily for students in middle and upper schools (grades 7-12) on a daily while supplies lasts basis. Sample items include: chicken wraps, chicken salads, pepperoni pizza, grilled chicken sandwich, chicken wings and baked French fries. Vending machines with healthy snacks and beverages are also available for student purchase during the lunch blocks.

While students are encouraged to purchase the hot lunch provided by the school, they are also permitted to bring a packed lunch from home. Students do not have access to refrigeration during the school day. Microwave usage is available in the cafeteria eating area only.

Harvest Preparatory School participates in the free/reduced lunch program. To determine eligibility, click here, and submit the completed application form to the administration office for processing.

The school has a "closed" lunch policy, meaning students are not permitted to leave the campus during the lunch blocks. The only exception to this policy applies when a student follows the procedures for early dismissal and is approved to leave the building (ie. with a parent or guardian) for lunch. Students are not permitted to invite friends from other area schools to join them for lunch.

Students are not permitted to order food from outside vendors for lunch.

If you need to add money to your child's lunch account, , contact Denise Johnson at 614-382-1111 x427.


Nurse News Center
Harvest Preparatory School Nurse: Mrs. Karen McGarvey, RN
Clinic Contact Information: 614-382-1111 (ext. 402), 614-837-9591 (fax)

Medical Forms

Access Student Medical Forms


Partner's In Education (PIE)
"Information Coming Soon"


Prep Shop
Please refer to the "Dress Code" information above for specific information regarding guidelines, as well as a link to the HPS Student Handbook.

The Prep Shop is a full-service uniform store that stocks the complete Harvest Preparatory School uniform. In addition to official uniform items, the store carries "Warrior Wear" items, such as t-shirts, hoodies, sweatpants, hats, etc. The Prep Shop also carries novelty items to include: lanyards, keychains, pom-poms, stadium cushions, tumblers, umbrellas, and much more.
The store is located inside of the Harvest Preparatory School building.
Store hours are Monday through Friday from 10:00am - 4:00pm.
Acceptable forms of payment: cash, checks, and/or credit cards.
For your convenience, phone orders are also available by calling 614-382-1111.
RenWeb
RenWeb is a school management system that provides a web interface for many common tasks done by schools. Features of the system include student information management, access to grades line, student attendance and student scheduling.

If you are a parent of a currently enrolled student and have questions regarding your log-in or password, please email our Director of Admissions, Mrs. Brenda Langston (langston@harvestprep.org) for assistance. Additionally, if you have recently moved, changed your email or telephone contacts, please contact us to update your information.

You may log-in to your ParentsWeb via RenWeb by clicking here.


Student Handbook
The Harvest Preparatory School student handbook has been compiled to improve communication among the faculty, administrators, students, and parents. We urge you to read it carefully, to encourage your child(ren) to become familiar with it, and to comply with the established rules and regulations set forth in it. While the student handbook cannot possibly address all of the rule infractions for which students may be disciplined, it does provide guidelines about student life at Harvest Preparatory School.



Transportation
As a private school, Harvest Preparatory School does not operate its own bus or transportation services. Surrounding public school districts do provide transportation for students who attend Harvest Prep and reside within the boundaries of the specific district.

Parents are responsible for contacting the transportation department of their home public school district in which they reside to make official transportation requests.

For questions regarding transportation issues, please contact our Transportation Coordinator, Mrs. Jen Bass at 614-382-1111 ext. 347 or via email bassj@harvestprep.org