Steps to Prep
In order for a prospective student to be considered for admission, the following steps should be completed:
Complete Application
Complete the new student application. A separate application is required for each student.
Application/Testing Fee
Payable to the Enrollment Services Center. $150 for the first student and $50 for each additional student.
Supplemental Documents
Submit the following forms to the Enrollment Services Center: Birth Certificate, Current Immunization Record, Pre-School Annual Physical (pre-school applicants only), Most Recent Report Card, Transcript (incoming 9-12), Standardized Test Scores, School Recommendation Form, Church Recommendation Form, Custody/Court Documentation (if applicable).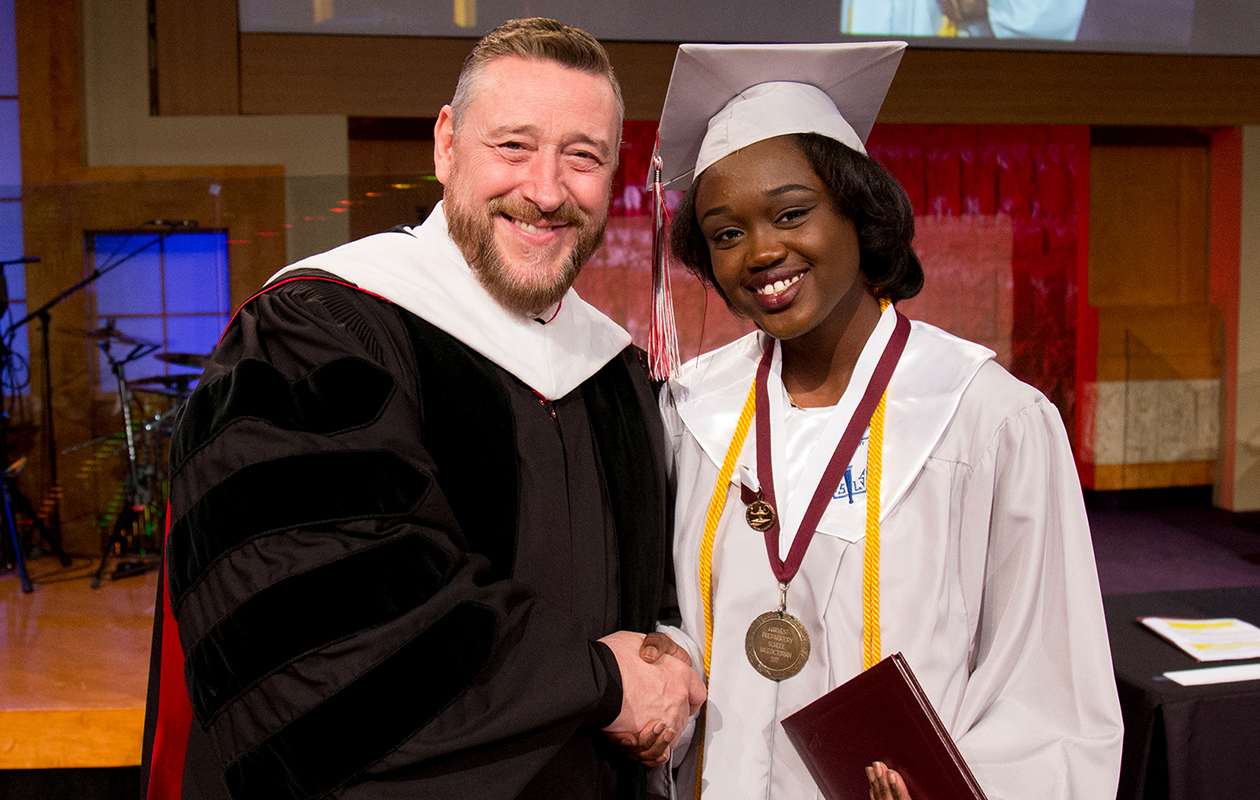 Assessment Testing
Will be scheduled by Enrollment Services Center once Steps 1-3 have been completed. Assessment testing provides baseline for class placement, educational planning, and for charting student growth.
Family Interview
Will be scheduled by Enrollment Services Center once assessment testing has been completed.
Admissions Decision
All families are notified via email within five business days after the family interview as to an acceptance or denial of admission. All admissions decisions are final.

Special Education Services Disclaimer:

Prospective students with special education services (504/IEP) should submit documentation to the Enrollment Services Center before applying for admission so the Educational Services Team can review the documentation to determine serviceability by our faculty and staff. We provide very limited special education services.