Steps to Prep
In order for a prospective student to be considered for admission, the following steps should be completed:
Complete Application
Complete the new student application. A separate application is required for each student.


Application & Testing Fee
The fee is $200 per student for the first student and $50 for each additional sibling. Contact the Enrollment Services Center at 614-382-1111 (Option #7) to make payment.


Supplemental Documents


Birth Certificate
Current Immunization Record
Pre-School Annual Physical (Pre-School Applicants Only)
Most Recent Report Card
Transcript (incoming grades 9-12)
State Standardized Test Scores
School Recommendation Form
Church Recommendation Form
Custody/Court Documentation (If Applicable)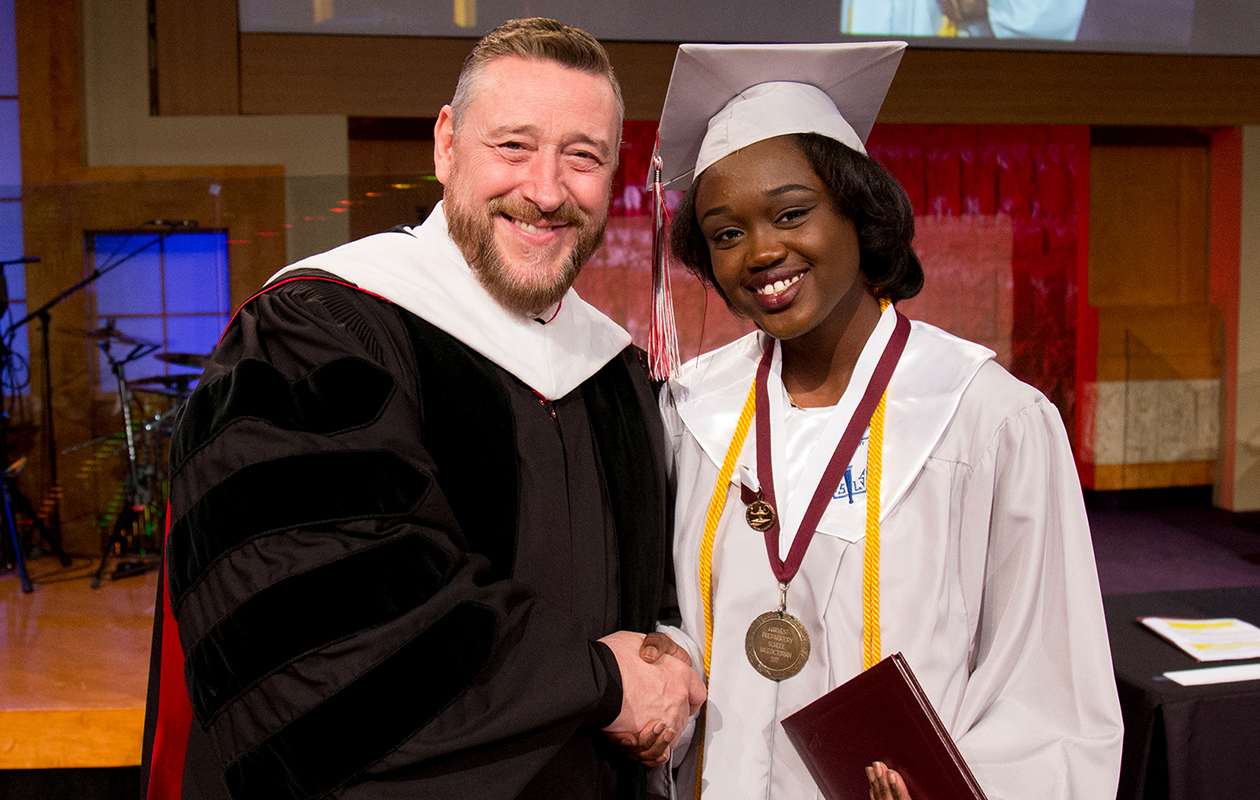 Placement Testing
Testing will be scheduled by the Enrollment Services Center once the preceding steps have been completed. Placement testing provides a baseline for class placement, educational planning, and for charting student growth. Placement testing does not guarantee admission.


Family Interview
The interview will be scheduled by the Enrollment Services Center with the prospective student (and parents/guardians) and the applicable grade level principal once placement testing has been completed.


Admissions Decision
All families are notified via email within five (5) business days after the Family Interview as to an acceptance or denial of admission. If the student is accepted, the New Student Enrollment fee secures the spot on the grade level roster.

A student may be denied admission to Harvest Preparatory School due to academic, attitudinal, disciplinary or psychological problems. Harvest Preparatory School serves students from many denominational backgrounds. We do this by respecting the doctrinal issues of other denominations without compromising the faith and beliefs of the Christian church. Religious beliefs incompatible with the Christian church may be cause for refusal to admit a student.

If the school denies admission to a student, the school is not required to provide a reason for the denial. All admissions decisions are final.

Harvest Preparatory School does not service students with special education services (ie. 504/IEP accommodation plans). Falsification or omission of special education services will result in an automatic denial of admission or an automatic withdrawal from enrollment. The school will never encourage or support a prospective family to deny intervention services to gain admission.