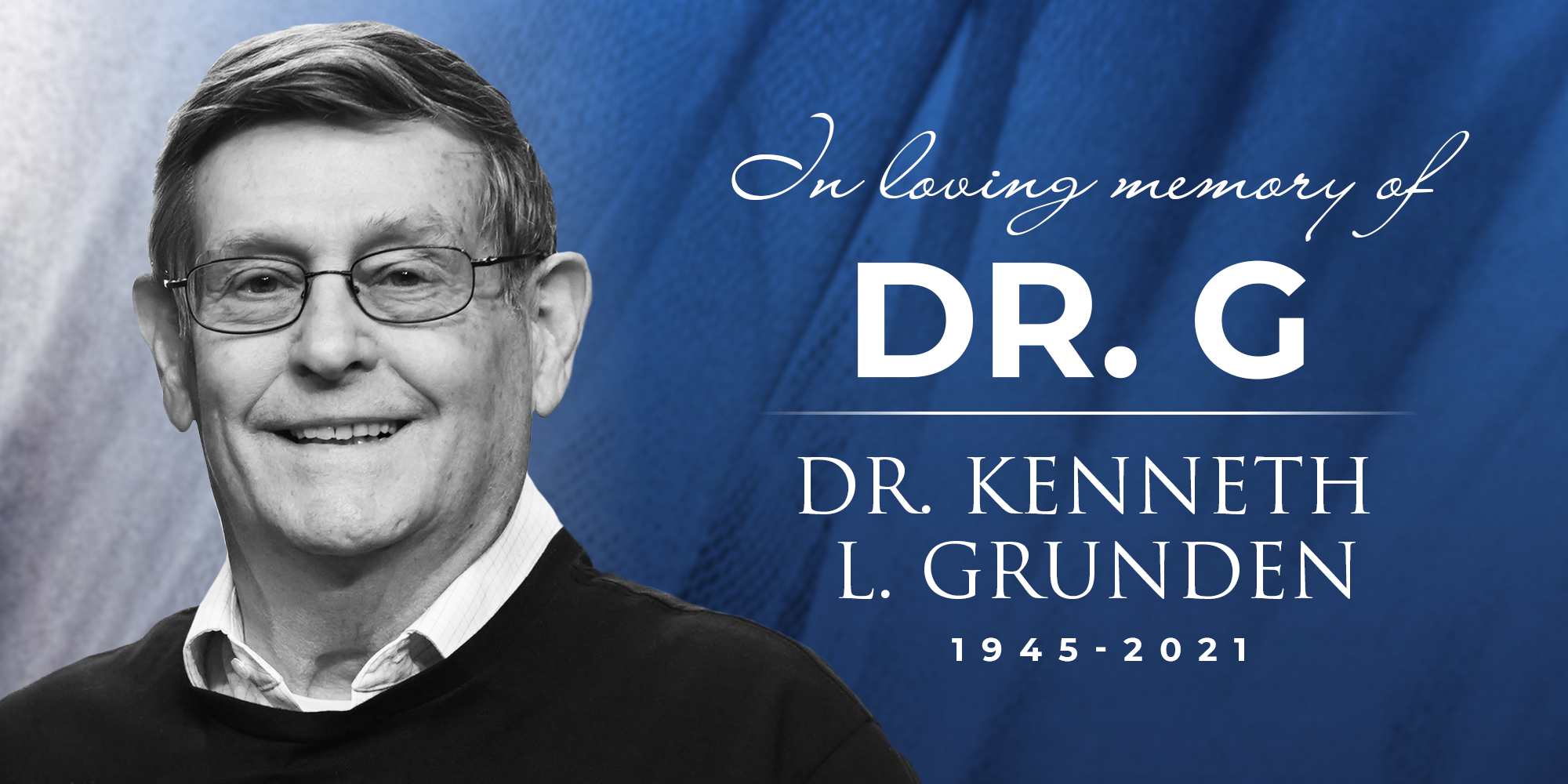 In Loving Memory: Dr. Kenneth L. Grunden (1945-2021)
Wednesday, October 6, 2021
---
After a long, fruitful, and productive life, Dr. Kenneth Grunden, our esteemed Head of School, affectionately known as "Dr. G," came to the end of his earthly journey today, October 6, 2021.

Dr. Grunden was passionate about his relationship with God; his wife of 56 years, Pauline; his work as Head of School of Harvest Preparatory School and president of Valor Christian College; and the staff and students he and Pauline were blessed to minister to throughout his career in Christian education.

The Grundens came to the World Harvest Church congregation and staff in 2014 and served the vision of Dr. Rod Parsley with excellence. Pauline Grunden is Valor's registrar. Under Dr. Grunden's leadership Valor was authorized by the Ohio Department of Higher Education to offer bachelor's degrees in 2021.

He and Pauline also spent several years as missionaries in Korea. They did not have natural children but considered the students they impacted over many years as their 'children.'

Anyone who interacted with "Dr. G" instantly recognized his love for his work and the individual lives he was able to impact for the Kingdom. He inspired the staff he worked with and the students he shepherded.

The viewing for Dr. Kenneth Grunden will take place in the Sumrall Tabernacle on Thursday, October 14th from 5 - 7PM and will be proceeded by the funeral. The Harvest Preparatory School family is grateful for Dr. Ken Grunden's life and ministry, and look forward to seeing him again in Heaven. Please join Dr. Rod and Joni Parsley, along with our student pastor, Ms. Ashton Parsley in praying that God would comfort Pauline Grunden in her season of grief.

Condolences can be expressed by email at condolences@harvestprep.org.