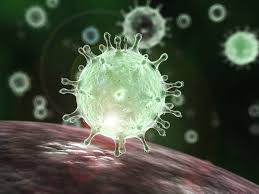 Coronavirus Update - Monday, April 6, 2020
Monday, April 6, 2020
---
Per the order established by Ohio Governor Mike DeWine, Harvest Preparatory School will remain closed for traditional operations through Friday, May 1, 2020. Prayerfully, we will resume normal operations on campus beginning Monday, May 4, 2020. Please remember to follow all social distancing orders during this time.
In an effort to help ease the stress of distance learning for both our teachers and students (and parents) we will be using calamity days for Monday, April 6 - Thursday, April 9, which means there will be no official instruction for students. Teachers will still be available via email, should you need to contact them and will be preparing for the next round of distance learning assignments. In addition, if your child has any school work that has yet to be completed, please work with your child's teacher during these four days on getting caught back up.
Our distance learning operations will be closed for both students and teachers on Friday, April 10 in observance of Good Friday. We will remain closed through the following week in observance of our regularly scheduled spring break. We will resume our distance learning operations beginning on Monday, April 20, 2020.
We will be conducting school work collection and distribution on Wednesday, April 8 from 4:00-7:00pm on our campus at the east entrance (nearest to the flag poles & where lower school buses line up). Lower school students will have packets available to begin on April 20 available for pick-up and should plan to drop off completed work at this time. Upper school students will have packets available only on a requested basis, by emailing Mr. Mills at millsa@harvestprep.org by Tuesday, April 7 at 5:00pm.
Please note that assignments for ALL students will be emailed to all student and parent email addresses in RenWeb. Packets will not be mailed.