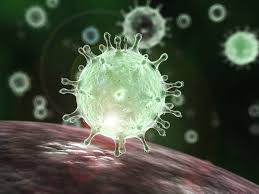 Coronavirus Update!
Tuesday, March 17, 2020
---
Harvest Preparatory School's physical campus will remain closed until April 6, 2020, per the executive order of Ohio Governor Mike DeWine. The only time families will be permitted to enter the building is between 11:00am-12:00pm (Monday-Friday only) to pick up a grab-and-go lunch and a grab-and-go breakfast for the following day. Food distribution will occur at the security entrance. No students or parents will be permitted to enter any other part of the building.
We plan to resume normal operations on Monday, April 6, 2020. If this date changes, we will inform you through email and a posting on our website.
All students should have their distance learning assignments. Students are reminded to be cognizant of teacher submission deadlines. Our faculty is available remotely and through email during regular school hours. Our administration is also available by email only.
Our Enrollment Services Center staff is available to assist you by appointment only between 9:00am-3:00pm.
We continue to monitor the development of COVID-19 and will plan accordingly, in partnership with local, state, and federal health and government officials. We will continue to post and email updates as we learn more.